Kyle McFadden is an award-winning, freelance sports journalist from New Market, Maryland (40 minutes west of Baltimore; an hour north of D.C.), a devoted servant in his community and current student at Frederick Community College.
Though the 22-year-old has only been in journalism for three full years, he's a regular freelancer for The Baltimore Sun, The Frederick News-Post and The Washington Post, covering local college and high school sports. McFadden is also a freelance motorsports writer for the Herald-Mail and covers NASCAR for theracingexperts.com.
He co-owned and worked as the editor-in-chief of Maryland Sports Access for three years, covering a variety of sports — including college basketball, and high school football and basketball — before moving away from the venture to put his primary focus on college.
In just three years, McFadden has covered some of the biggest stories in sports, most notably the historic NCAA Tournament upset of 16-seeded UMBC over top-seed Virginia, Dale Earnhardt Jr., and the 2015 Army-Navy football game.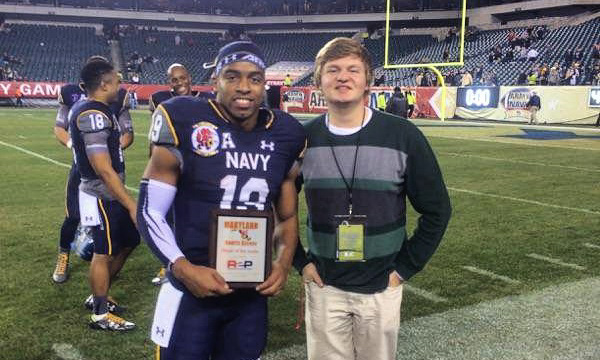 When McFadden isn't covering a sporting event, he can be found volunteering at Damascus Road Community Church, serving as a mentor to the youth and the church's varsity basketball coach.
This fall, he'll be entering his sophomore year at FCC with hopes of transferring to University of Maryland, College Park, to pursue a bachelor's degree in journalism.
McFadden got his start as a sports writer for Linganore High School's student-run newspaper, The Lance, as a senior in January 2014 and quickly found his vocation.
He credits his rapid rise from a young, sloppy writer in 2014 to a journalist freelancing for every major newspaper in Maryland to his Lord, Jesus Christ, and the immense help from mentors and family.
You can follow Kyle on Twitter @k_fadd and if you're into motorsports, you can follow his racing page @kylermcfadden.
Wanna say hey or send anything of interest? Email him at kfadd32@gmail.com.