Welcome to my website, kfadd.com, where you'll find stories related to auto racing, my personal life, the gospel, college basketball and Maryland-area high school sports.
I'm a staff writer for SPEED SPORT — America's oldest motorsport publication since 1934  — covering auto racing in all forms, specifically dirt sprint cars in Central Pennsylvania, dirt-track racing nationally and NASCAR.
I love to serve wherever I see need. That's often in the form of storytelling, the simple yet gripping act of promoting humanity and its daily experiences.
Like a lamp doing its thing in the night, my daily mission is to be a light within a dark world, whether with the revelatory torch of journalism or the many spurs of Love.
Love, as Jesus exemplified, is all we're really called to fulfill.
From 2015 to '18 I co-ran a website called Maryland Sports Access covering all things Maryland sports.
The platform gave me the opportunity to cover two NCAA Division I men's college basketball tournaments, an Army-Navy football game and countless sporting events from up close and personal.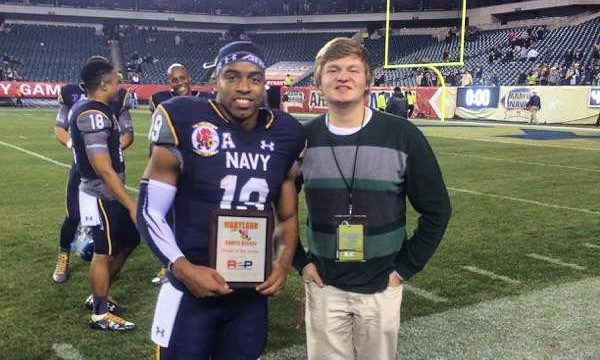 I've also written for The Washington Post, The Baltimore Sun, The Frederick News-Post and the Herald-Mail.
You can follow my personal Twitter, @k_fadd, and if you're into auto racing, @ByKyleMcFadden.
Email me at kfadd32@gmail.com, and all auto racing inquiries can be directed to kmcfadden@nationalspeedsportnews.com.