Jordan Reed was a force to be reckoned with in 2015 and the rest of the players in the NFL took notice, as Reed was ranked No. 77 on this year's Top 100 list.
Just a week after Washington's quarterback Kirk Cousins was named the 85th best player in the league, his favorite target followed him.
In 2015, Reed caught 87 passes for 952 yards and 11 touchdowns as the Washington Redskins would go on to win their first NFC East title since 2012 (when Robert Griffin III was seen as the franchise quarterback). His best performance in the season came when it really counted – in week 16.
The Redskins were traveling to Philadelphia to take on their hated division rivals the Eagles. The Redskins held a 7-7 record at this point.
The formula for a Redskins playoff berth was simple. Win this game, and you're in.
Reed blew holes in the Eagles defense as he caught nine passes for 129 yards and two touchdowns as the Redskins would go on to win by a score of 38-24, effectively clinching the NFC East title and a No. 4 seed in the playoffs.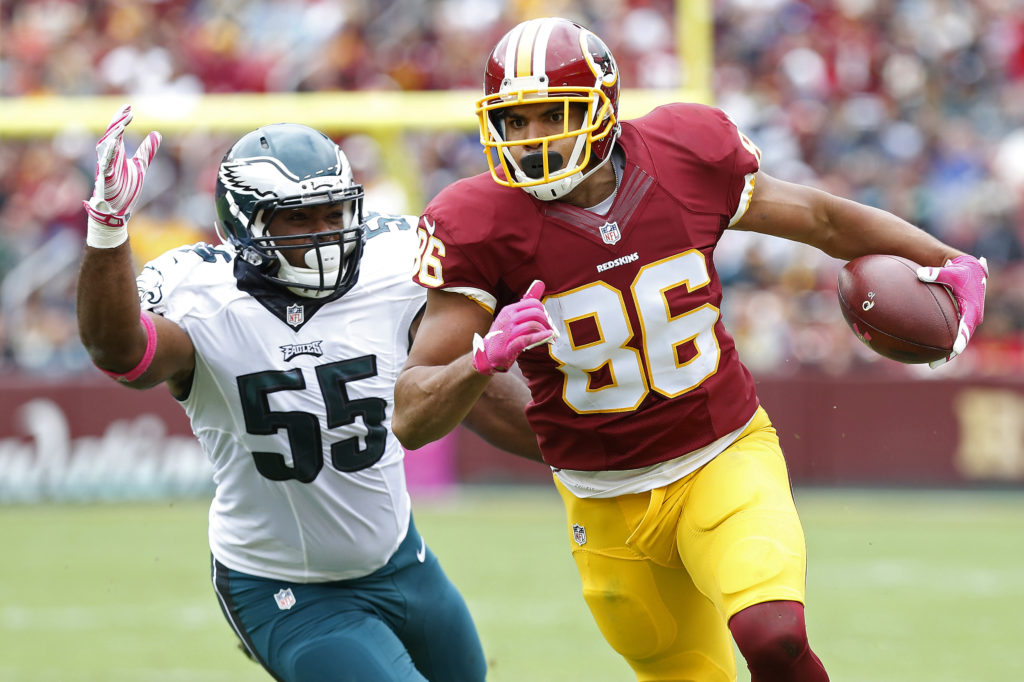 Keep in mind that there are some wide receivers that don't have that big of an impact in the game sometimes.
"He's one of those tough assignments," said Tyrann Mathieu, the Arizona Cardinals safety. "He's slippery, man. He's basically a wide receiver in a tight end's body. I think he is really becoming one of the top three, four tight ends in this game."
It doesn't matter what defense you run (or try to run), Reed will give you fits.
Defenses are known to specifically try to shut down Reed because they know how lethal he is when he gets in a rhythm.
"Compare him with Tony Gonzalez," said Ricky Jean-Francois, a Redskins defensive lineman. "Tony Gonzalez in his prime."