The latest Tweets from Kyle McFadden (@k_fadd). Freelancer covering college sports, preps & #nascar. ?: @WashPostHS @BaltSunSports @frednewspost. @FrederickCC student. 2 Corinthians 12:1-10. Views=mine. New Market, MD
It was a starry July night at Lake Champion, a 370-acre Young Life Christian camp plopped in the foothills of the southern New York Catskill Mountains.
Overlooking the vast lake bordered by towering pines, Daniel Ross sat hunched over in a beach chair.
He stared deeply into the blazing fire around other camp attendees along with an adult speaker that was about to give a life-altering message.
Ross was desperately searching for answers that would flee him from his oppressed loneliness.
For as long as he can remember, a seemingly bottomless pit burrowed through the core of his heart. A slew of times, he attempted to fill the void with pleasurable deeds — needlessly fitting in with social cliques, spending his nights at parties, and thinking sports would be the gateway to joy.
He kept stuffing the weighty void, only to be left in desolation.
The Linganore High lacrosse star who appeared to have everything, and would soon be off to Army West Point, was lost.
"It was a hard time in my life," Ross said of the summer of 2015. "I had no idea what was going on."
The speaker that gathered the high school-aged camp attendees, including Ross, started to voice that night's message.
He started to talk about how teenagers and young adults often carry around a sizable hole in their hearts. Ross was immediately engaged.
What followed after hit Ross at home, side-swiping his perspective to another state of mind.
"(The speaker) then started to talk about how we'll throw all these things in there like school, partying, sports, and friends," Ross said.
The story lured him in even more. Ross gazed around and said to himself, "Oh my gosh, this is what's going on with me."
A path he didn't envision on taking was slowly swaying into a nightmare. Ross comes from a family of faith and is raised by attentive, well-intentioned parents, but never did he experience a moment like this.
"(The speaker) talked about how much Jesus Christ loves us, yet we still nail him to the cross with our sins," Ross said. "That's when it hit me. That's when I knew I needed (Christ) in every second of my life."
Ross stared out into the brisk picturesque night sky in the New York Catskill Mountains, breaking down in tears of joy before turning to the newly-made friends that surrounded him.
The faithful commitment made by Ross on the July night a year ago cleansed a lost lacrosse star. Most importantly, it resurrected a lively soul.
Growing up: "Go Navy, Beat Army"
Lacrosse was Ross' first love. At the age of 6, he started playing recreationally for LOUYYA.
His father frequently took him to Navy lacrosse games throughout his childhood, where he developed a strong liking for the military academy's, and especially the Naval Academy.
"My whole life I was dying to play lacrosse for Navy," said Ross who is now signed with Army West Point, Navy's rival. "That was my dream. It's a little secret about me."
By the time Daniel hit sixth grade, his father, Ed Ross who is the athletic director of Poolesville High, signed him up for a Poolesville lacrosse summer camp. It was run by Poolesville assistant coach and former Ohio State lacrosse player, Josh Funk.
Funk inherited Daniel like a long-lost brother. He taught the eager, unsure lacrosse phenom basic fundamentals and crafty stick stills, while seasoning his then immature IQ of the sport.
At an early age, Ross doled a hearty passion. Without hesitating, he spit out question after question to his new instructor, Funk.
Funk provided answers and Ross obliged. He progressed with every new drill and tactic brought to his attention.
"He always cared about how he was doing," Funk said. "With that, he made progression quickly."
After the camp surpassed, Ross had found his prolonged coach and mentor. He returned to Funk's camp as a seventh-grader, growing even more as a player on and off the field.
With confidence bolstered, Ross then joined Funk's newly formulated club lacrosse team LaxFactory in eighth grade, where they traveled across Maryland and often times, the East Coast, for contests and showcases. Funk's longtime friend and college teammate, Trey Wilkes, was the head coach of LaxFactory's Class of 2016 team.
Funk then instructed Ross to make a list of dream schools before he entered high school. Navy was at the top, then followed Air Force. Ross recalls that Army was nowhere on the list, but didn't rule out going there because of his desire to serve the United States at an academy, something far greater than a jostling sports rivalry.
"I was a huge Navy kid and was not fond of Army at all," he said. "And though I wasn't fond of Army, I always wanted to go into the military. I would've chosen any other academy over any other school."
Ross operated that way — an altruistic mindset, which had high regards for humanity and valued his ways on a smaller scale. His extraordinary mindset triggered lofty expectations, something that Ross felt uncomfortable with.
Funk had signed him up for a regional Nike Blue Chip Lacrosse Camp, which Ross later qualified his way to Florida where the nation's elite high school players showcased their skills in front of nearly every NCAA Division I coach in the United States.
"Before, I was so nervous about it," Ross said. "I was going to go to Florida and play against kids who are all super talented and I never really played against kids like that. I didn't even want to go."
Ross was boxed in and only wanted to keep playing club lacrosse in Maryland. Until he stepped out to test the waters, he didn't know the potential he possessed.
Ross excelled at the Nike Blue Chip Lacrosse Camp, carrying him to new heights. During one of the games at the regional Blue Chip camp in Baltimore, and positioned behind the net, Ross attacked from the right side with a series of dazzling cuts so sharp his defender fell helplessly to his backside.
Facing the opposite direction, Ross sizzled a no-look backhand goal that left Funk in astonishment.
"You were just like, 'Uh, yeah, wow, that was amazing'," Funk said. "And that defender was not a bad defender. That was the first moment where I knew he was the real deal."
A Midshipman turned Cadet
In the fall of 2013, before his sophomore lacrosse season, he attended his first college showcase. It happened to be at the Naval Academy, Ross' aspired dream school.
"I had the time of my life," Ross said, who was practically a kid in a candy store while attending the Navy lacrosse showcase. "I was playing with the kids and doing well."
"Before we broke off, we all chanted '1-2-3-GO-NAVY!!!'. I was like, 'Wow, this is the time of my life'. I want to go here so bad one day."
A couple months after Ross attended the showcase, the Navy head coach contacts Funk, stating his interest and how much he would like Daniel to come on a campus visit.
"I thought, 'Wow, am I really getting recruited by Navy right now?'," Ross said. "I was like, 'This is insane. I'm getting recruited by my dream school'."
Everyday since then, Ross would repetitively ask his dad if Josh had contacted him about the Navy coach wanting to follow up. He never returned with a message.
Shortly after, Ross received an email from Army West Point requesting him to attend the Black Knight Top 50, Army's own college showcase.
Discouraged from being ignored by his dream school, Ross refused to go, no matter how much his dad tried to persuade him.
"I had no interest," Ross said. "I just wanted to wait back and hear from Navy."
His dad then pulled off the slickest inducing response.
"My dad told me if Navy found out, they would get jealous and then would recruit me," Ross said. "I was on board. If they really wanted me, they're going to catch wind of this."
Before Ross ventured off to West Point, he got a text from former Linganore lacrosse standout, Alex Daly, saying that the Army coaches took a liking in him from past showcases. Daly played for Army lacrosse from 2013-2016.
While at West Point, Ross excelled. Before he left, an assistant coach patted him on the shoulder and whispered in his ear, "Stay after, wait until everyone leaves and go up to Coach Alberici, he has something to say to you."
Ross perked up, body shaking softly and heart-beat ramping up. Mentally exalted, he had a light conversation with the head coach, Joe Alberici, talking about the camp and his high school experience.
Alberici then told Ross firmly, and surely, they wanted him on a visit in the next couple weeks. For Ross, it was a surreal moment. Everything that he cherished about Navy was forgotten.
"I completely forgot about Navy in that moment," Ross said. "Just completely forgot about them."
Ross found his home — America's soldier breeding ground in a swatch of ancient woods and on the hillside of a 200 year old landmark, rich in prestige.
Three days after his visit, he committed over the phone to the Army West Point coaching staff on February 3, 2014, and one month before his sophomore lacrosse season.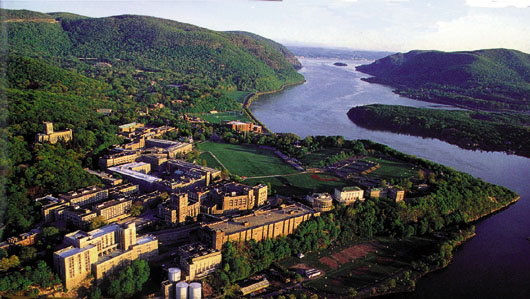 "What people need to realize is, to make a commitment to Army at such a young age, it really, really voices what kind of person he is," said Trey Wilkes, Dan Ross' LaxFactory head coach. "At the age of 15, he not only committed himself to play lacrosse, but committed himself to serve for our country. If that doesn't speak volume to what kind of person he is, I don't know what does."
Soldier of Faith: Through the up's, down's, and now
Two years after Linganore High won its first boys lacrosse state championship in 2011, Ross walked through the doors, set out to start a new era.
In his first year, the Lancers went 5-9 and Ross was well off the Frederick County scoring list. They also were handed a 25 goal loss to Westminster in the first round of the playoffs.
Ross went through lumps in his first stint as a high school lacrosse player. He committed to Army West Point one month before his sophomore season began.
As a sophomore, he notched 30 goals and 16 assists, and made All-Area First Team while leading Linganore to a 7-6 record. For the second straight year in a row, they were defeated by Westminster in the first round of the playoffs.
When he was a junior, he displayed eye-popping numbers — 48 goals on a 52 percent shooting percentage and 24 assists in 13 games played. He averaged 5.5 points per game in Linganore's 9-4 season, but again, was bounced in the first round of the playoffs.
During his junior year and senior year, he played as a key contributor on the football team where they went 21-2 in his two seasons on varsity.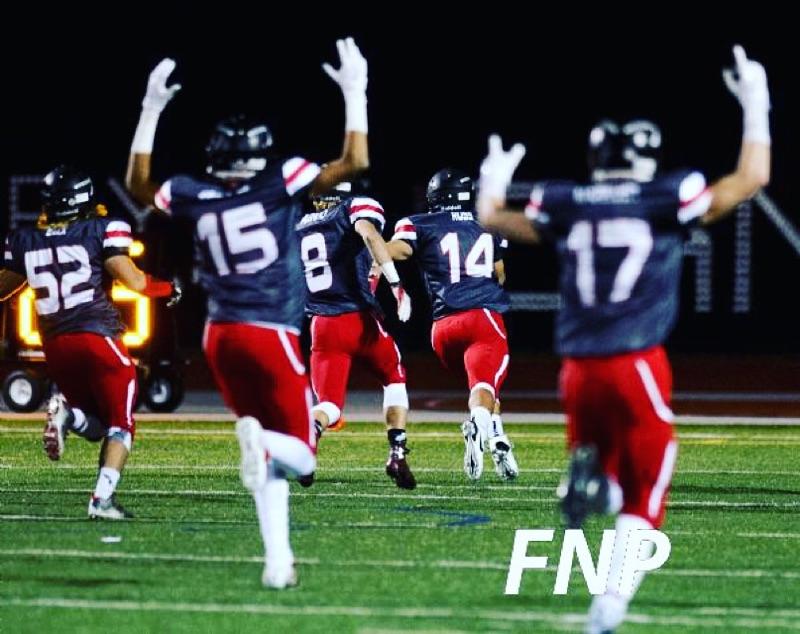 Prior to his senior year, Ross could feel himself going down a path he didn't envision. He was engulfed with peer pressure and regular invites to parties, trying to uphold his popularity and lacrosse superstar image.
"I could definitely see I was beginning to take a path I just didn't want to take," Ross said. "It wasn't too extreme, but it could have been. It could have turned into something. I could have taken the wrong path and not cared about anything."
He was desperately searching for answers that would flee him from his desolation.
During a Young Life camp on a night during July, his prayers were granted and faith was restored through a powerful message (see top).
"(The speaker) talked about how much Jesus Christ loves us, yet we still nail him to the cross with our sins," Ross said. "That's when it hit me. That's when I knew I needed (Christ) in every second of my life."
In the past, itty-bitty instances would eat away at Ross. This lacrosse season, however, has been different. Ross' faith has taken him beyond his mental capacity.
"I could be having a bad game, and be all discouraged, but one bad game doesn't define me," Ross said. "It doesn't define who I am. … It's temporary. I can let it drag me down or I can find my identity through Christ who can prevail over anything."
What he did this past Saturday — whizzing an overhand shot past Northern-Calvert's goalkeeper to break a 10-10 tie with 1.6 seconds left in the Class 3A-2A semifinals — might have not happened if it weren't for the starry July night spent in New York last summer.
Prior to Ross' breathtaking shot, he described his individual performance as underwhelming.
"I don't think I would've made that goal if it weren't for my faith," Ross said. "I could have been discouraged."
"I could have been discouraged," Ross said. "I could have made a move and dish it off to someone else to shoot, or just send it into overtime. But instead, now that I have faith and trust that God has a plan with everything that I do, I just went for it. I didn't care if I had been playing bad all game. I put my faith in the Lord."
Ross carries 53 goals and 30 assists on his storied senior year ledger into Tuesday's Class 3A/2A state championship game against Mount Hebron.
"Dan has changed the landscape of lacrosse in our area," Wilkes said.
Tuesday night will mark the end of an era for Ross who has totaled nearly 250 career points throughout four years in high school lacrosse.
The once Navy boy that was unsure of his future, and masked himself as someone different, is set to branch out into Infantry Regiment where he will put his faith to greater work beyond the lacrosse field — national defense of the United States of America.
"He's a special kid," Funk said. "Whatever he ends up doing, wherever he ends up going, he's going to be a very impacting person."