When Michael Neubeiser became head coach of the Northwest Jaguars in 2011, he was taking over a football program that was struggling to keep its head above water the past couple of years.
From 2007 to 2010 the Jaguars went 15-26, making the playoffs only once over that four year time span. They only had one state championship appearance since the school opened in 1998, coming in 2004, in which they won.
Since the Neubeiser era began four years ago, he has compiled nearly 40 wins and has won two state championships, in 2013 and 2014. Vying for his third ring in a row, Neubeiser has formulated a football dynasty and has engineered a balanced offensive attack with a "savage-like" defense.
Though Montgomery County football great, E.J. Lee, is no longer with the program due to graduation (1,748 rushing yards and 25 touchdowns in 2014), this Northwest football team has the potential to be just as dominant behind the likes of third year varsity player, quarterback Mark Pierce and fourth year varsity player, shut-down corner Martin Foray, Jr.
Here is what you can expect from the Northwest Jaguars in 2015: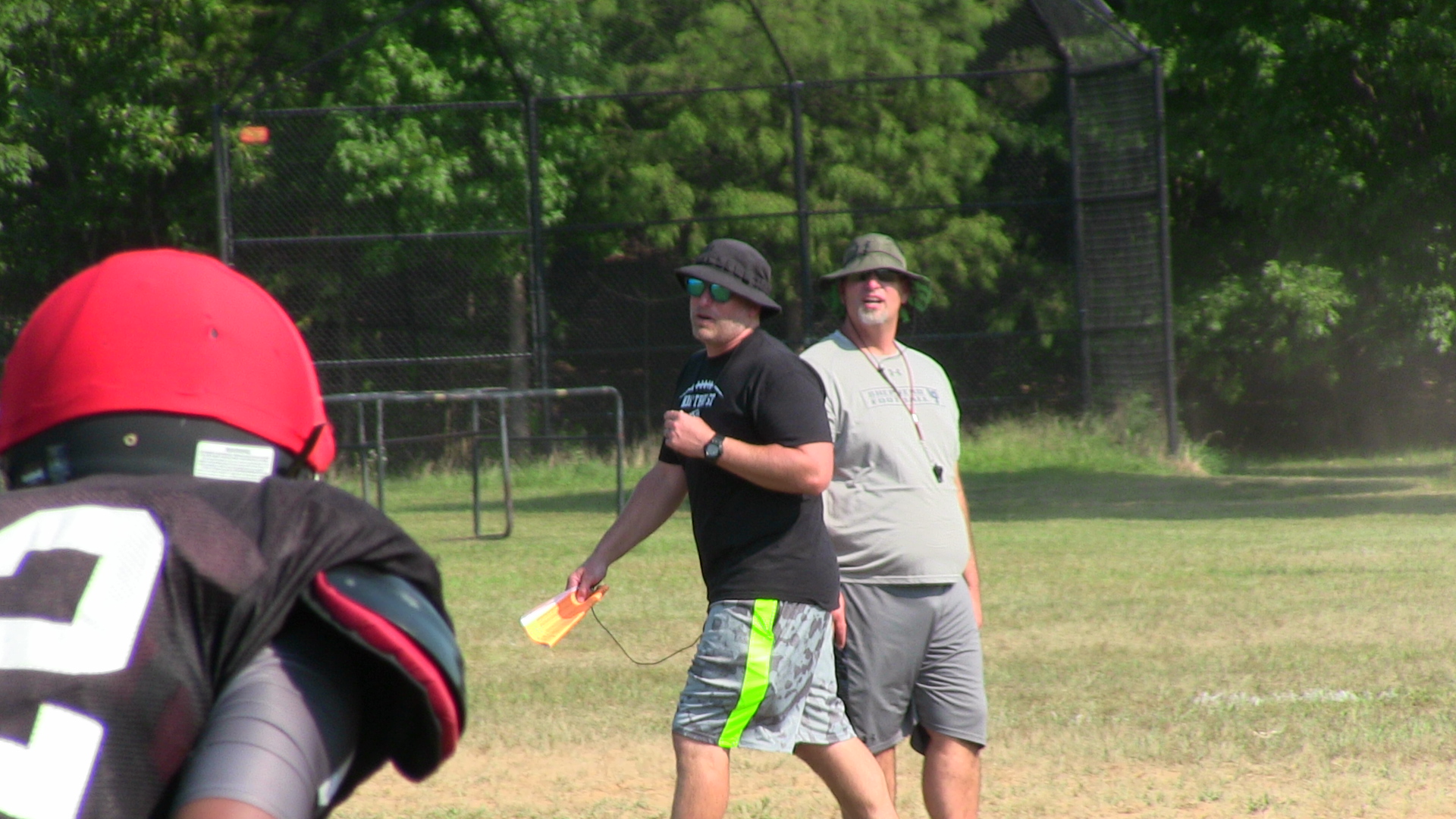 Head Coach: Michael Neubeiser, 5th year, 38-12 record
2014 record: 13-1 (4A State Champions)
2015 projected regular season record: 14-0 (4A State Champions)
Style of play: Balanced offense / 3-4 defense
SAME GENERAL, RE-BOLSTERED OFFENSIVE WEAPONS
QB, #11 Mark Pierce (SR.)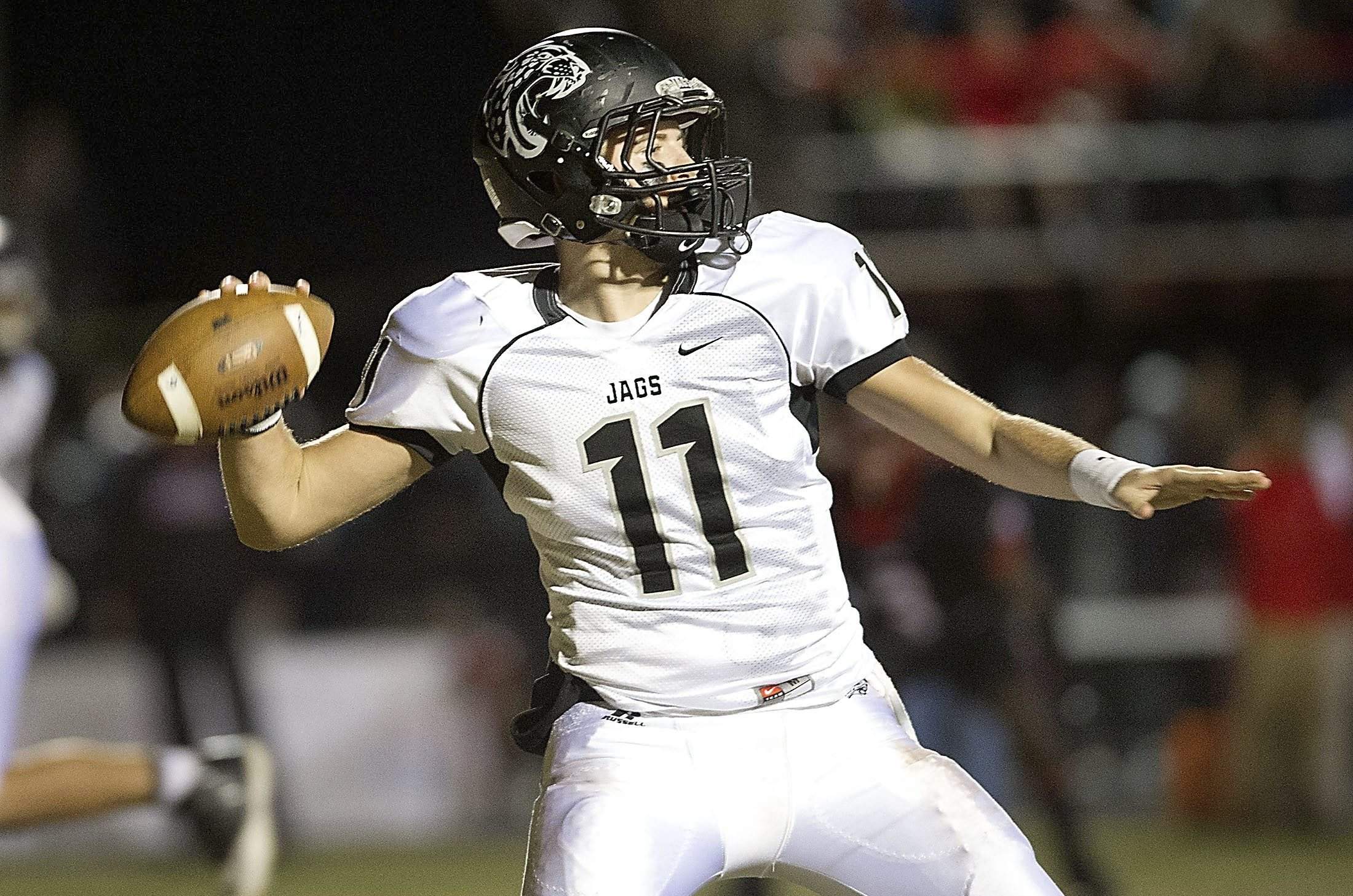 The man, the myth, the Northwest legend himself. Since Mark Pierce came onto the scene in the 35-21, Week 9 toppling against Quince Orchard in 2013, his career skyrocketed.
During his time at Northwest he's been dubbed first team All-Moco, second team All-State, and Washington Post All-Met honorable mention. He also holds a 19-1 record, an undefeated 8-0 record in the playoffs while crusading to two state championships. And he's just entering his senior year. Pretty crazy stuff if you ask me.
As his accuracy and arm strength allow him to make most passes with ease, the secret formula to Pierce's success over the past two years is his football IQ and ability to pick apart opposing defenses.
Pierce's unrivaled leadership on and off the field has brought the Northwest football program to new heights and has been praised by his coaching staff for practically being one of them out on the field.
We should expect Pierce to strap this Northwest team on his back in 2015 to make one final push with the Jags and a shot at completing the trifecta.
Projected stats: 2,600 passing yards, 39 passing touchdowns
RB, #4 Khalil Owens, (JR.)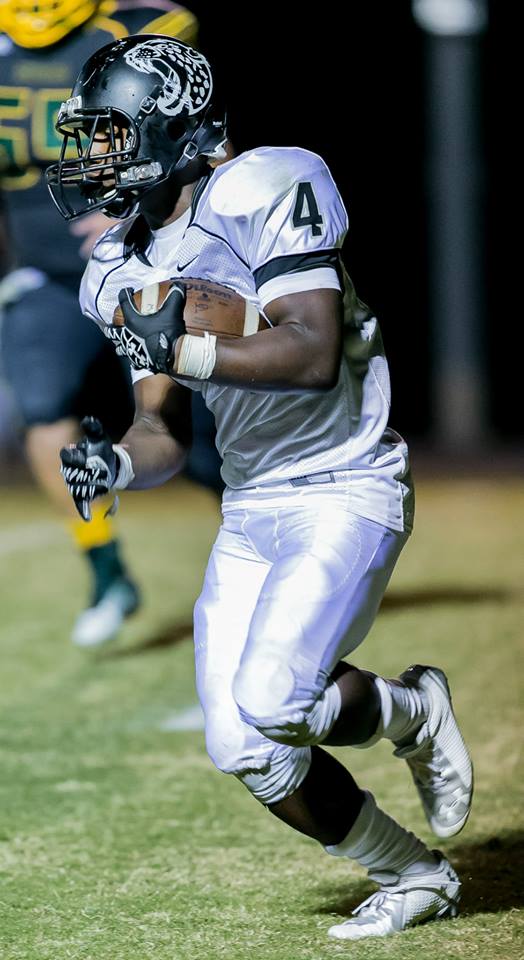 E.J. Lee is gone, with his name now only appearing in record books. With Lee's departure, many feel like Northwest's run game has deteriorated. That is false.
In fact, the Jaguars rushing attack should be dominant again this season. Many of you are probably familiar with Khalil Owens already, who played a key role on the defensive side of the ball for Northwest last year as a defensive back.
This year, Owens will bring his athleticism and physical prowess from his defensive game to the offense, taking over the bulk of the reps at the running back position.
Owens is not Lee caliber, at least not yet. But he will be a very versatile threat out of the backfield, carrying the football, running routes, blocking and doing anything in his power to give his Northwest team an edge.
He ran track this past spring to ready himself to step into the lead role back this season. And lowered his 40-yard dash time down to a flat 4.6.
Owens stands at 5'8″ 170 pounds and possess shiftiness with an outstanding football IQ. Expect him to have a solid year offensively and be a key piece in the Jags run at completing a three-peat.
Projected stats: 1,100 rushing yards, 400 receiving yards, 19 total touchdowns
WR, #1 Reggie Anderson (JR.)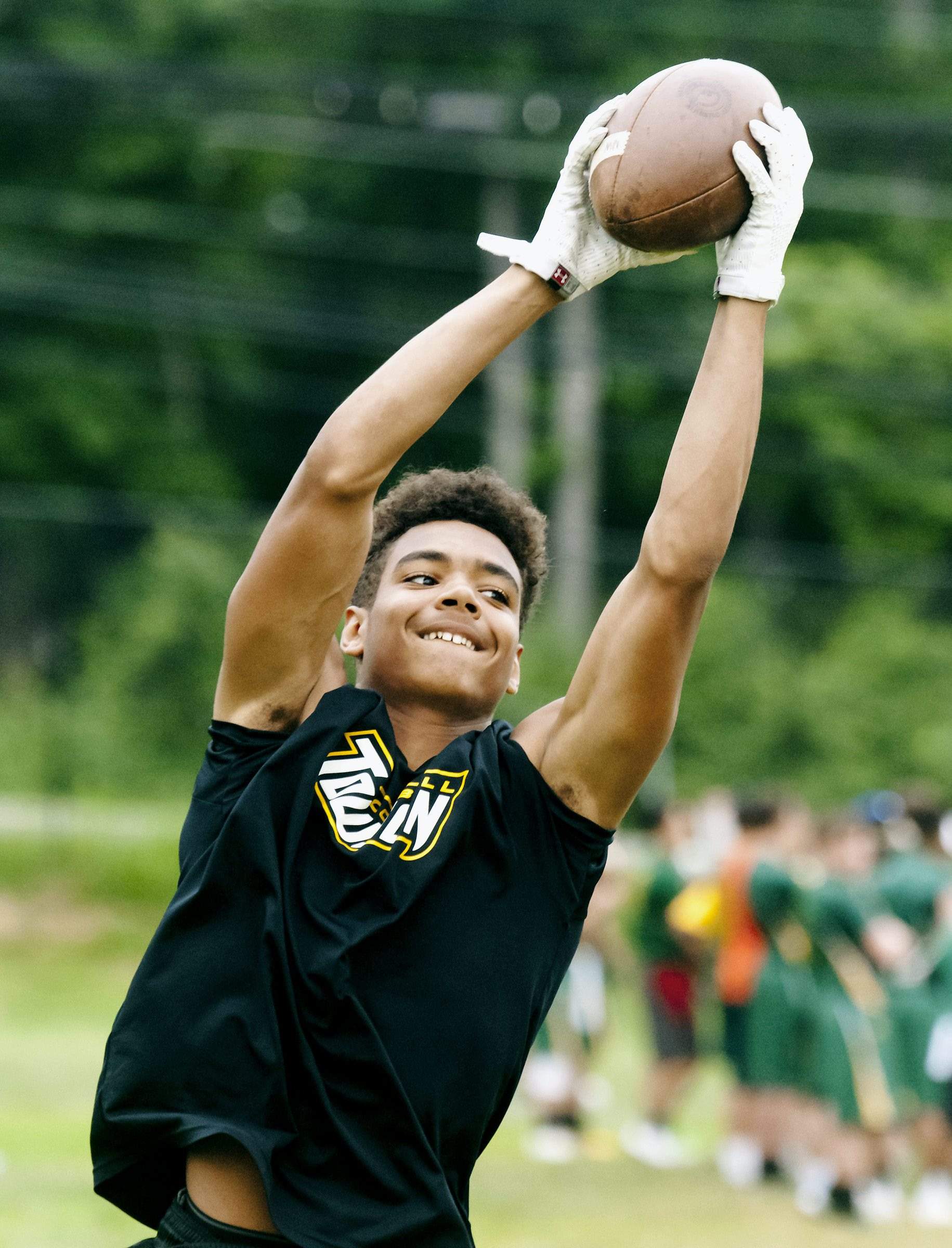 The Jaguars lost basically all of its weapons in the receiving core from 2014. Including top-gun Jamar Wilson, who caught over 40 receptions and over 700 receiving yards while accounting for over 15 touchdowns, serving as Mark Pierce's go-to guy.
Any coach would typically fret on losing key players from the first-team receiving corps, but Coach Neubeiser knows he has his guy stashed in the wings.
Meet Reggie Anderson, son of former New York Jets fullback and Penn State great, Richie Anderson.
Last fall, Reggie moved from Frederick County to Germantown which put him in the Northwest district. He was a quarterback for the Oakdale Bears in 2013 as a freshman, but did not play last year for Northwest as a sophomore since joining the team mid-season.
Younger Anderson already has Division-1 football programs licking their chops. He has every intangible under the sun – a 5'11" 170 pound stature, his father's football genes, terrific hands, superb athleticism, tremendous elusiveness, runs a 4.40 40-yard dash and has the ability to leap through the ceiling.
He also an upper hand: his father wasn't only a professional football player, but he is currently the wide receiver's coach for the Kansas City Chiefs.
The combination of Mark Pierce and Anderson has the potential of being one of the best quarterback-receiver duo in the history of Montgomery County football.
Northwest fans are in for another treat in 2015.
Projected stats: 55 receptions, 1,000 receiving yards, 18 receiving touchdowns
WR, #9 Alphonso Foray (SO.)
Just when you thought Northwest had enough weapons, meet yet another one: younger brother of four year varsity starter Martin Foray, Alphonso Foray.
Last year, Alphonso played a platoon role as an outside linebacker on the Jags defense. This year he steps in as a top wide-out. He has good size for an underclassman, standing at 6'1″, long arms and great athleticism.
Alphonso has the raw skills to play at an extremely high level. And while a lot of teams will stack the box to halt Khalil Owens or key in on the athletic Anderson, things could open up for the younger Foray this year priming him for a breakout season.
Projected stats: 45 receptions, 900 receiving yards, 12 touchdowns
Offensive spin: Even without E.J. Lee this Northwest team has a potent balanced offensive attack with plentiful weapons. Quarterback Mark Pierce is no doubt the leader and expect him to carry a bigger workload this year. Around Pierce are a handful of pick-your-poison weapons: versatile back Khalil Owens, the dynamic Reggie Anderson and athletic Alphonso Foray. Sophomore Juwon Farri is also expected to take carries at the running back position and has the potential of being a key playmaker, according to Neubeiser. The offensive line is also stated to be bigger than ever behind 6'3″ 245 pound right tackle Cole Cheripko. Overall, this Northwest offensive is highly toxic to opposing defenses and is in pristine shape to make another run at the state crown
ATHLETIC, SAVAGE-LIKE DEFENSE
LB, #16 Caleb Gills (SR.)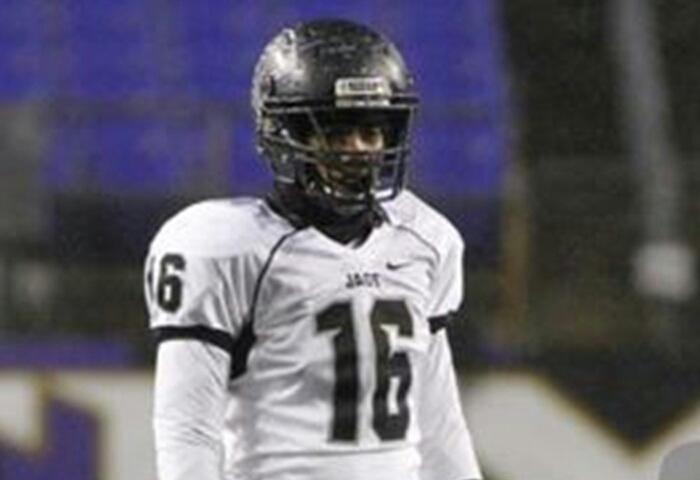 When asked to describe the style of play that his defense brings, Caleb Gills had two words – "savage-like. The adjective "savage" means fierce, violent and uncontrollable.
Whoa.
Sounds pretty demanding to me, but Gills backs his words. His high motor allows him to pursue opposing quarterbacks and ball carriers in a hurry. Last season he racked up over 30 tackles and recorded five sacks. He should up those numbers this year.
But stats do not provide what Gills does best: being a vocal leader on and off the field, making sure his team is in the right place at the right time.
Look for Gills to make his presence felt and be a key role in the Jaguars defense in 2015.
Projected stats: 75 tackles, 8 sacks
CB, #2 Martin Foray, Jr. (SR.)
Foray is entering his fourth and final year as a corner back for Northwest. Just being on varsity for his fourth season speaks volume on what kind of a level player he really is.
He has the ability to shutdown the oppositions top receiver by pressing at the line of scrimmage and athleticism to move quickly and run with anyone.
He's picked up an offer from West Point over the off-season as a defensive back and will be a cornerstone piece in the Jaguars defense this year.
Projected stats: 35 tackles, 3 interceptions
S, #4 Khalil Owens (JR.)
Last season as a sophomore, Owens played a vital role on defense being moved around between corner back and safety. This year he will be a general in the secondary, playing the safety position while taking first-team reps as a running back on offense.
As a defensive back in 2014 he compiled nearly 30 tackles while hauling in one interception, which he took 98 yards for a touchdown.
Like his array of offensive abilities, his defensive game is well-rounded also. Owens has great pursuit to the ball and makes jarring tackles in the open field. His vision and understanding of the game allows him to pick apart opposing offenses, creating havoc for the opposition.
Owens will have a lot on his plate in 2015, but it's nothing he can't handle. Khalil will be the back-bone of this Northwest defense and as long as his secondary holds down the fort, opposing offenses are in for long Friday nights.
Projected stats: 50 tackles, 3 interceptions
Defensive spin: Coach Neubeiser brings his experience as a linebacker for Wake Forest to his defense. He preaches physicality and hitting the opposition at will, something that Northwest does exceptionally well. And is one of the main reasons why they are vying for their third state championship in a row. Last season the Jaguars let up on average 12.6 points per game. Expect around the same outcome this season with a stingy front seven led by Caleb Gills and athletic secondary manned by Martin Foray and Khalil Owens.
Toughest matchups
Week 2, Seneca Valley
Week 7, at Quince Orchard
Week 9, Clarksburg
The Bottom Line
This Northwest team has it all. They have a quarterback that is a pure winner, Mark Pierce. The athletic array of weapons, running back Khalil Owens and receivers Alphonso Foray and Reggie Anderson. A hefty fundamentally sound offensive line and a tenacious, "savage-like" defense. Most importantly, they have a coaching staff that uses key pieces strategically as if it were a chess match. All in all the Northwest Jaguars have a serious chance of returning to M&T Bank this season and a shot at completing the trifecta.
You can follow my personal twitter at @k_fadd and Maryland Sports Access at @MDSportsAccess.