https://twitter.com/Reese_Levin19
ABERDEEN — Northwest senior pitcher Michael Yuille pumped his fist as he trotted around the pitcher's mound after striking out another Howard batter. The senior went on to finish with eight strikeouts in six innings, while only allowing two hits and two walks as the Jaguars went on to defeat the Lions, 8-0, in Friday night's Class 4A baseball title game at Ripken Stadium.
It's Northwest's second baseball championship in school history and first since 2012.
"Finding a word for this experience on this stage is a little hard, but it is incredible," Northwest right fielder Ryan Pennington said. "At the beginning of this season, this was our one goal, and for it to be accomplished is beyond my comprehension of words."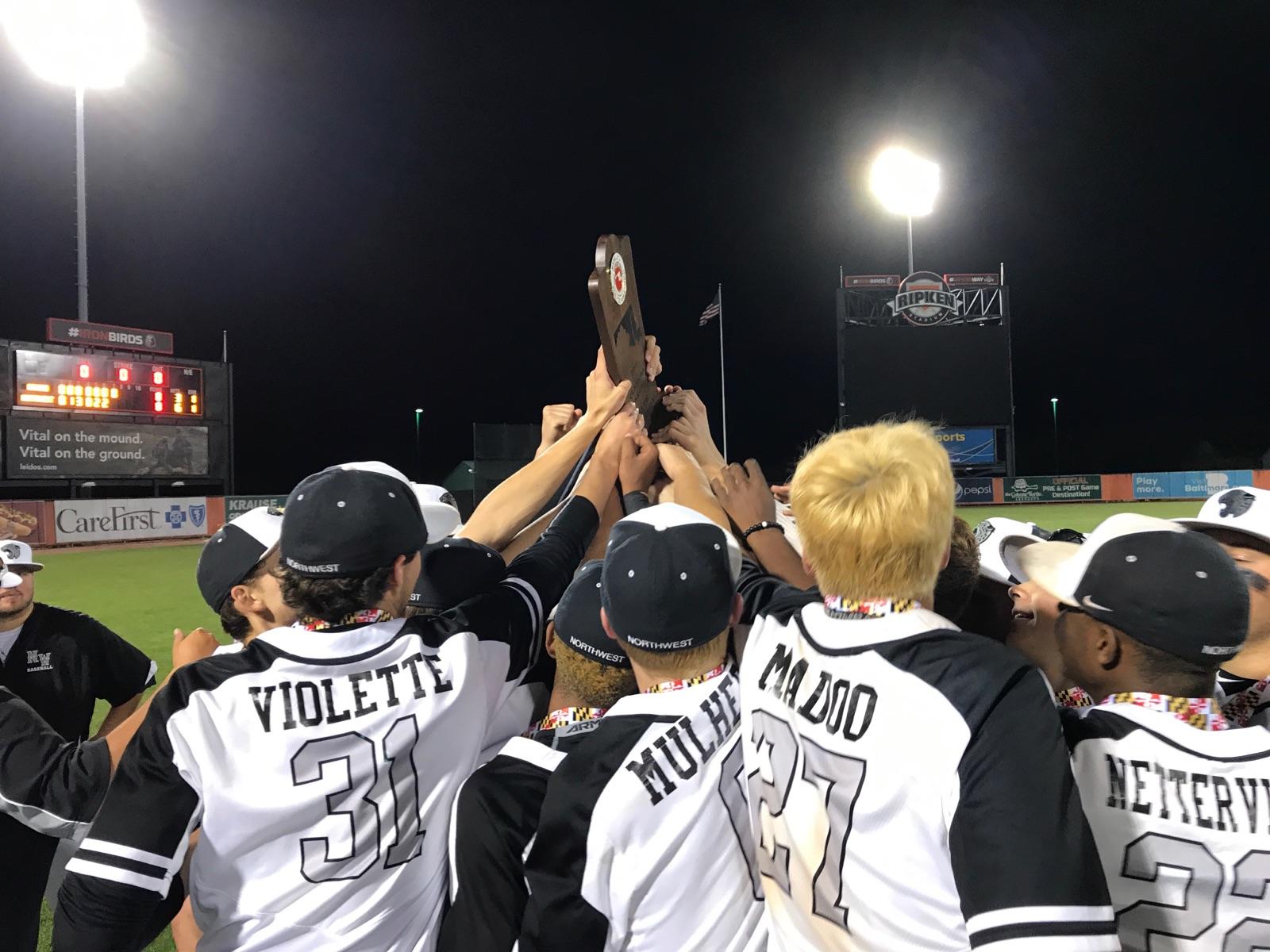 After a scoreless first inning for both teams, Northwest took a 1-0 lead in the second inning with some small-ball. Three walks from Nicholas Phelps, Zach Greber and Griffin Bubb in the first four at-bats of the second inning set Jalen Magbie-Hunter up for an RBI-infield single.
Northwest then capitalized on back-to-back walks to start the bottom of the third inning, putting two more runs on the board to make it 3-0. Howard starter Gabe Delgado (2.0 IP) was pulled after the two walks to start the bottom half of the third, and replaced by fellow sophomore Ryan Kulick, where he allowed two Jaguars to cross home plate via wild pitches. Howard junior Ryan Kearney, reliving for Kulick, then got out of a jam to conclude the third.
Howard's only opportunity of the game came in the top of the fourth with the bases loaded and one out. After Pennington attempted to make a diving play on the Lions' Cameron Robinson, he knew he had to redeem himself.
On the very next play, Howard's Craig Wiley sent a fly-ball Pennington's way. With Brendan Foster tagging third and taking off to home plate, Pennington fired a dime to complete a 9-to-2 putout to end the fourth inning.
"Luckily, I had enough momentum on the catch when I was running to make a good throw right through my cut-man," Pennington said. "And my catcher made a beautiful tag on the play, so fortunately I was able to be in the right spot."
Northwestern added two more runs in the fifth inning, as Yuilee was able to help his own cause by hitting a stand-up double over the center fielder's head, scoring Pennington. Another double by Nicholas Phelps sent Yuilee home as the Jaguars took a 6-0 lead into the top of the sixth. They then added two more runs in the bottom half of the sixth off Darian Kassiri, as Kullick misplayed a flyball in left field, allowing Yuilee and Phelps to score.
Bub came into close the game as Yuilee had reached the 105-pitch limit, and was able to tame the Lions and secure the state championship.
After the game, Northwest head coach Todd Varesco already had his sights set on next year, as he is set to return many underclassmen.
"I got a lot of young guys who are pretty much the same as where [the seniors] were when they were juniors," he said. "They have learned the Northwest way, and by a lot of them being here tonight, they see what we expect and how the program plays. This is a surreal thing to go through, and not a lot of players and coaches are fortunate to go through this. And I have been able to do this twice. [The players] learn a lot, especially the kids who don't play and they will pace that knowledge on, and it's that drive that they are going to pass onto the younger guys."
On the other hand, Howard coach Nick Hoffner was happy his team to just reach the title game.
"I am really proud of my guys," he said. "I thought we were ready to play tonight. Unfortunately, we didn't pitch quite as well as we would've liked."
As Bub threw the final pitch of the game, players came rushing from the third base dugout with hats and gloves flying up in the air as a sea of blond-haired boys realized they had just made history.
Final score @NWJaguars 8 @Howard_Baseball 0 The Jaguars are your 4A state champions. #mdpreps https://t.co/UAaU1MaRGV