The latest Tweets from Kyle McFadden (@k_fadd). Freelancer covering college sports, preps & #nascar. ?: @WashPostHS @BaltSunSports @frednewspost. @FrederickCC student. 2 Corinthians 12:1-10. Views=mine. New Market, MD
FREDERICK — Orioles grip-and-rip first baseman Chris Davis played in his first professional game in almost a month on Monday with the Advanced-A affiliate Frederick Keys, rehabbing a right oblique strain suffered on June 13. If there's any indication on where he stands physically, mentally and productively based on his showing, Chris Davis is back to Chris Davis regularity.
He finished 1-for-4 with a double, a base on balls, a run scored, and of course, a pair of strikeouts. Seemingly everything in a typical Chris Davis outing, except a home run, was present. Most importantly, the owner of the richest contract in Orioles history claims he's back to 100 percent and has plans to rejoin the big league club on Friday.
"I felt good. I didn't feel any pain, any discomfort," said Davis, who will make one more rehab appearance Wednesday in Delmarva. "Felt like I was seeing the ball well. I took some good swings. It was not always fun to swing and miss. … I was happy with the way things went."
If Davis is "happy," then he's either bluffing or things are back to normal, which seems to be the case. It should be relatively clear at this point that Chris Davis isn't changing his feast-or-famine brand of ball, or is it?
Was seeing the ball great, 2ks https://t.co/0N5xjshH8d
@CrushD19 on his rehab stint: "I felt good. I didn't feel any pain, any discomfort. Felt like I was seeing the ball well. … I'm 100%." https://t.co/IzawIzU1YK
In his first professional at-bat since landing on the disabled list, Davis lost control of his bat, which flung into right field. It's an "oh watch out!" moment, but really, it's not a shocker. Moments later, he drew a walk and came around to score.
During his second at-bat, he struck out swinging at a breaking ball in the dirt, a familiar whiff from the big league leader in strikeouts the past two seasons. He got locked up inside on a belt-high fastball in his third plate appearance for a backwards K and then pulled a weak dribbler down the first base line to groundout in his fourth AB.
While the strikeouts always come in bunches, there were the signature lumberjack hacks that's earned him the nickname "Crush." Before exiting in the eighth inning, Davis ripped a double off the right-centerfield wall that would've cleared the fencing if a few feet higher. All of his other hacks just didn't find any wood.
In the field, he displayed his usual textbook defense in emotionless, lackadaisical-looking fashion. Inside his lower lip still packs a big ol' wad of chew. It's Chris "Crush" Davis. Ain't nothing changing about him. The only thing that should change, however, are the pitches he swings at.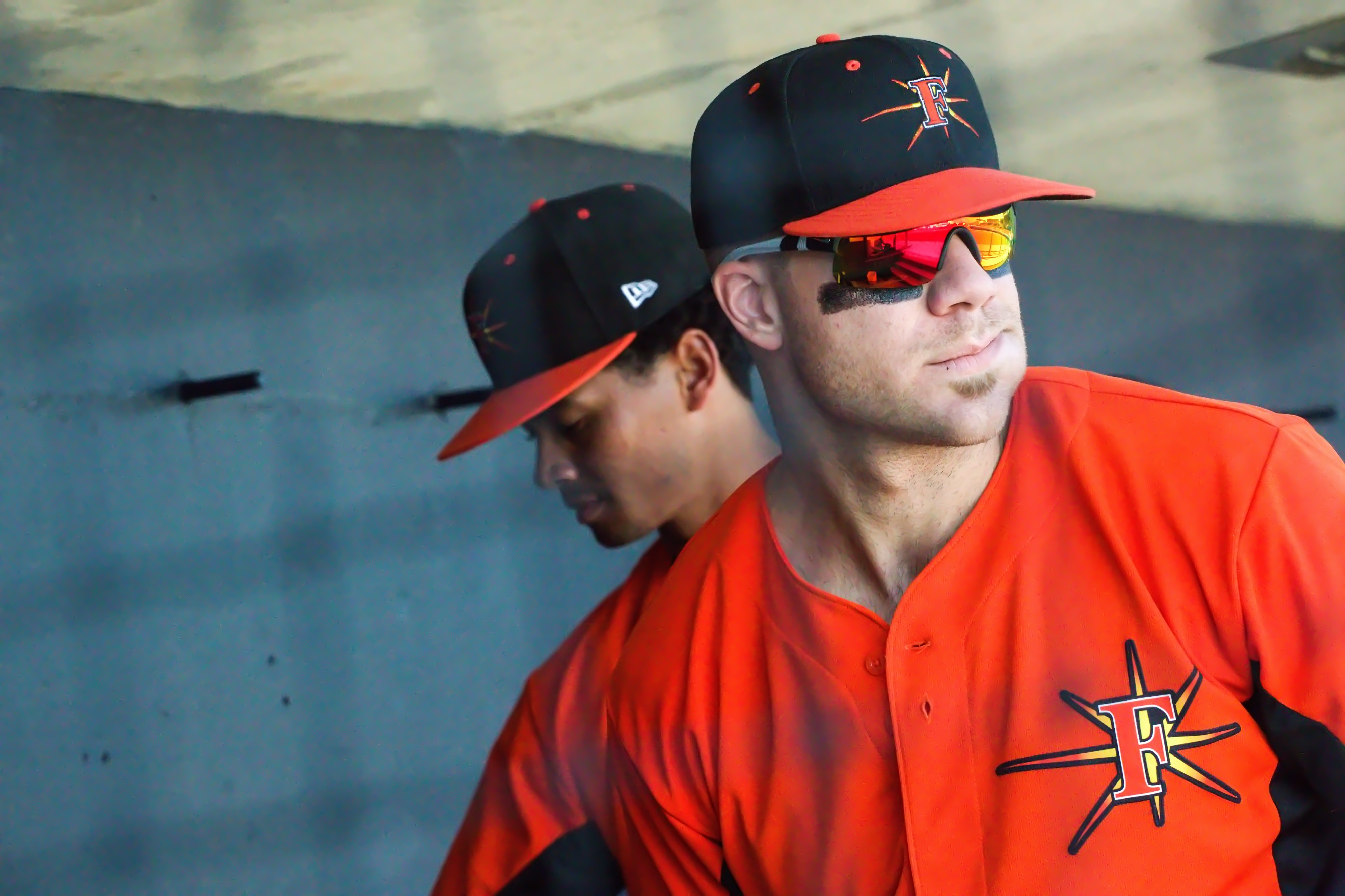 He'll pick up with a .226 batting average, .209 average with runners in scoring position, 14 home runs and a 38 percent strikeout clip (95 K's in 250 AB's). The Orioles surely aren't paying the guy a record contract for that kind of productivity. Four years ago, Davis slugged 53 home runs, 138 RBIs and batted .286 in a near MVP season. Things, productivity speaking, haven't quite been the same since.
"I'm just not picking up the ball out of the pitcher's hand," Davis told ESPN last month. "I feel like I was not really recognizing the pitch until it was too right in front of me, but at that point it's too late. Anything I'm taking that many called third strikes, something's going on because I've never been one to really lay the bat on my shoulder."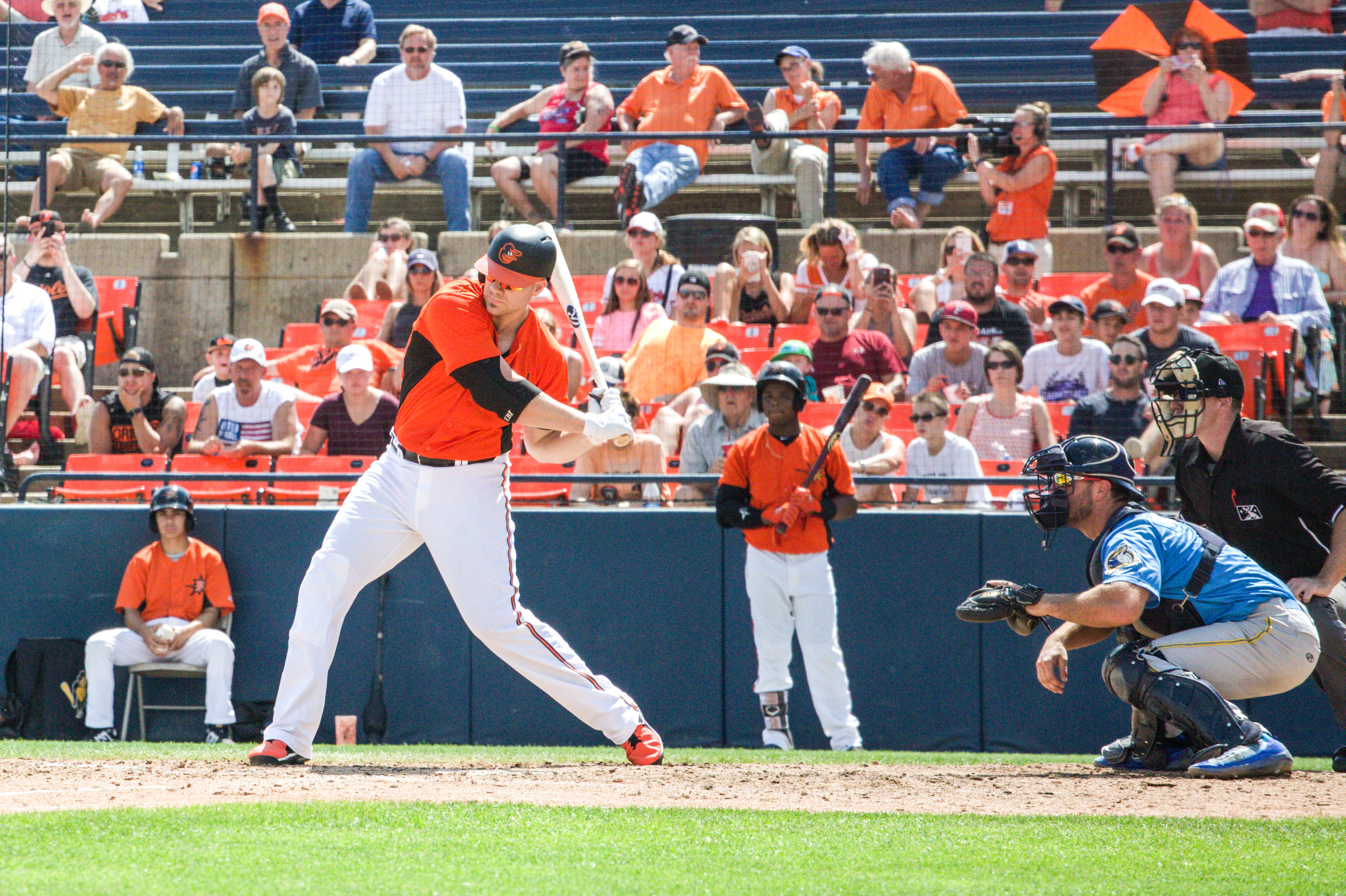 Maybe the three-week hiatus will somehow serve as a reset button to his pitiful .226 BA, .209 RISP and 38 percent K clip. Who knows. What we do know is Davis' first professional game in roughly a month provided a reminder the same ol' dip packing, feast-or-famine, lumberjack-hacking brand isn't changing.
"The biggest thing is getting back in there on a regular basis," Davis said. "I'm a guy that's gotten better the more at-bats I've had. With the injury slowing me down a bit, knocking me out of the lineup for a good chunk of time, I just hope to get back and be in there everyday.
"Hopefully, I can be a spark to the offense they can kinda feed off," Davis said. "And then we can start winning some games again."