The latest Tweets from Kyle McFadden (@k_fadd). Freelancer covering college sports, preps & #nascar. ?: @WashPostHS @BaltSunSports @frednewspost. @FrederickCC student. 2 Corinthians 12:1-10. Views=mine. New Market, MD
As the winter season trudged along, an anxious Tim Berry repeatedly checked his phone for a message — The Message — an interested team with a contract offer on the other line. Not a peep came in November. Crickets in December, nothing in the first week of January.
With each dwindling day in the agonizing months of the MLB offseason, Berry, a free agent without an offer and coming off the worst two-year stretch of his baseball career, coursed a soul-search. Each day, a deeper, blunter self-assessment. Trying times like these weren't completely foreign to the 6-foot-3, 180-pound left handed pitcher — survivor of the cursed Tommy John surgery, a guy discounted for his wiry, potentially fragile frame, and pick number 1,496 of 1,521 in the 50th round of the 2009 MLB Draft by the Orioles. (For those who don't know, the MLB Draft is now 40 rounds).
But this predicament was different. Berry, once considered as the Orioles top left-handed pitching prospect before tumbling off the grid, was 26 and without an MLB appearance.
Since going a combined 19-14 with a 3.60 ERA and 1.26 WHIP in 2013 and 2014, regression sent him to the curb. In the aftermath of a DFA by the Orioles and failed stints with the Marlins and Padres, Berry's winning percentage dropped 31 percent (5-14), his ERA nearly doubled (6.80) and WHIP inflated by 52 points (1.78) from 2015 to 2016.
With minicamps underway, Berry had yet to find a home for 2017.
"This offseason, I've really looked back at the last two years and looked at what I thought went wrong," Berry said. "And what I had to do: What about me? What am I good at? And what is it that's going to get me to where I want to be?"
Since the Little League days, hurling at the big league level has been in the forefront for Berry. "That's all I care about," Berry said in January 2014 during team minicamps. "I don't know when [the promotion to the big league is] coming, this year, next year, 10 years from now, but I need to be ready when it happens."
Ask him that same question now, and his answer has flipped.
"The way I've viewed the game has changed due to the struggles I went through," he said. "It wasn't really until this offseason, when I was a free agent without a team and not a ton of interest, that I realized just how much I like playing — how much I like being out here, whatever level it is, and just competing."
In late January, the Orioles offered Berry another shot on a one-year minor league deal — this time as a setup man — and since then, he's made the most of it. In 27 games and 41 2/3 innings pitched with Triple-A Norfolk and Double-A Bowie, Berry has a 1.94 ERA and a 9.9 strikeout rate per nine innings pitched, both career highs in A-ball or beyond. In addition to his personal bests, he's notched four saves, five holds, carries a record of 4-0 and hasn't surrendered a long ball.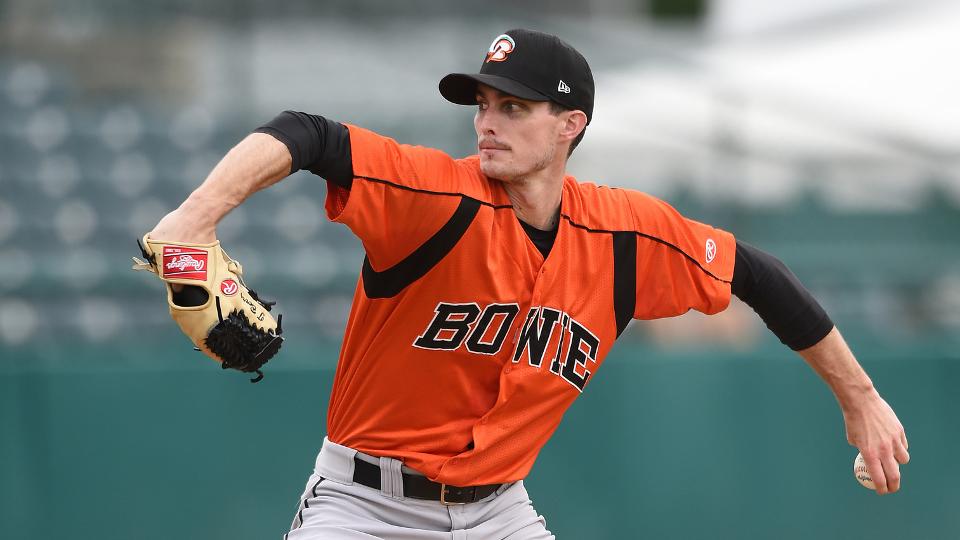 "That's what my focus is this year: Actually competing and playing the games and enjoying it and going after each hitter," Berry said. "I think some of that pressure of trying to make it to the big leagues and trying so hard has eased away. I was grappling with that."
In his last nine games with Bowie, Berry has a 0.61 ERA and two saves. Over that span, in 14 2/3 innings pitched, he's allowed one run and fanned 15 batters. His sub-one ERA ranks second in the entire Orioles organization of pitchers with 14 or more innings logged, from Aberdeen to Baltimore.
"I just ran with it," said Berry, a lifelong starter getting his first crack at a full season as a reliever. "It's a completely different game in the bullpen, and I love it. Come out, throw any pitch at any time, and let it eat. The bullpen life and mentality gets at me as a pitcher."
Along with a refreshed mindset, Berry has implemented a sidestep in his delivery, which has transformed his swooping curveball from an average pitch to a plus pitch. Berry has also added a few ticks to his fastball velocity, which now touches 94 MPH compared to the 91-93 range a few years ago. He's also developed his changeup and slider, and eats a strict diet.
"He's a lot more polished," said Baysox manager Gary Kendall, who coached Berry during his highs and lows in 2014 and 2015. "His role for us now is to come in the seventh, eighth, ninth, and shut'em down. He's done a nice job."
For Berry, the talent has always been there. In high school, he tossed a 17-strikeout no-hitter in a competitive conference, and followed that with a six-inning one-hitter. In 2013, he helped the Surprise Saguaros win the Arizona Fall League championship, getting 2016 NL MVP Kris Bryant to pop up with the bases loaded and then striking out Angels designated hitter C.J. Cron in the title game.
Berry rode that momentum into the 2014 season for Bowie, sustaining success and eventually earning a one-day call-up to the Orioles on June 6 to alleviate an injury-filled pitching staff.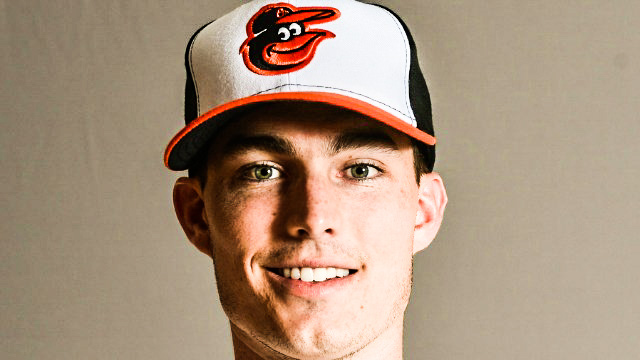 "It was a great moment," Berry said. "That phone call with Gary Kendall, I remember it very vividly. I knew that the Orioles were a little thin at the time, and it might be a quick call-up for some bullpen help. Didn't get in there, would have loved to made my debut. … [I felt like] I was close. I figured I'd be back that year. It didn't work out, but I went through what I went through, and now I'm trying to bounce off the wall and go from a different angle; just get back there."
Despite going 3-4 over his next 12 starts — spanning June 10 to August 10 — Berry posted a 2.96 ERA and a 1.30 WHIP before a shoulder injury ended his season and ultimately triggered a downward spiral.
To go along with a bum shoulder, Berry sprained his left knee in 2015, which sapped strength out of his driving leg. Berry lost confidence and command, watching his ERA swell to 7.25 in 23 games with Bowie. Later that year, the Marlins snatched Berry off waivers, but his major league pursuit in Miami went by the wayside in a troublesome four months after going 0-3 with a 9.28 ERA and 2.34 WHIP in nine games at Double-A Jacksonville.
A week later, the Padres signed Berry to a minor league deal, but like his stop with the Marlins, it was short-lived. In 10 games as a starter for Double-A San Antonio, Berry struggled mightily, posting an ERA of 6.80 and a 2.03 WHIP. That November, the Padres informed Berry he wouldn't be resigned.
In those moments of despair, Berry reverted back to his one-off experience as a major leaguer. Not actual playing time, but a quote he came across a few hours before 7:00 p.m. first pitch on that June night in 2014. Berry moseyed through the clubhouse underneath Oriole Park at Camden Yards, soaking in the full experience. He then walked in the weight room and came across a lengthy, soul-grasping quote by American legend Theodore Roosevelt called "Citizenship in a Republic," popularly known as "The Man in the Arena."
Berry snapped a few pictures of the quote on his phone, and to this day, reverts back to it when his spirit needs a recharge.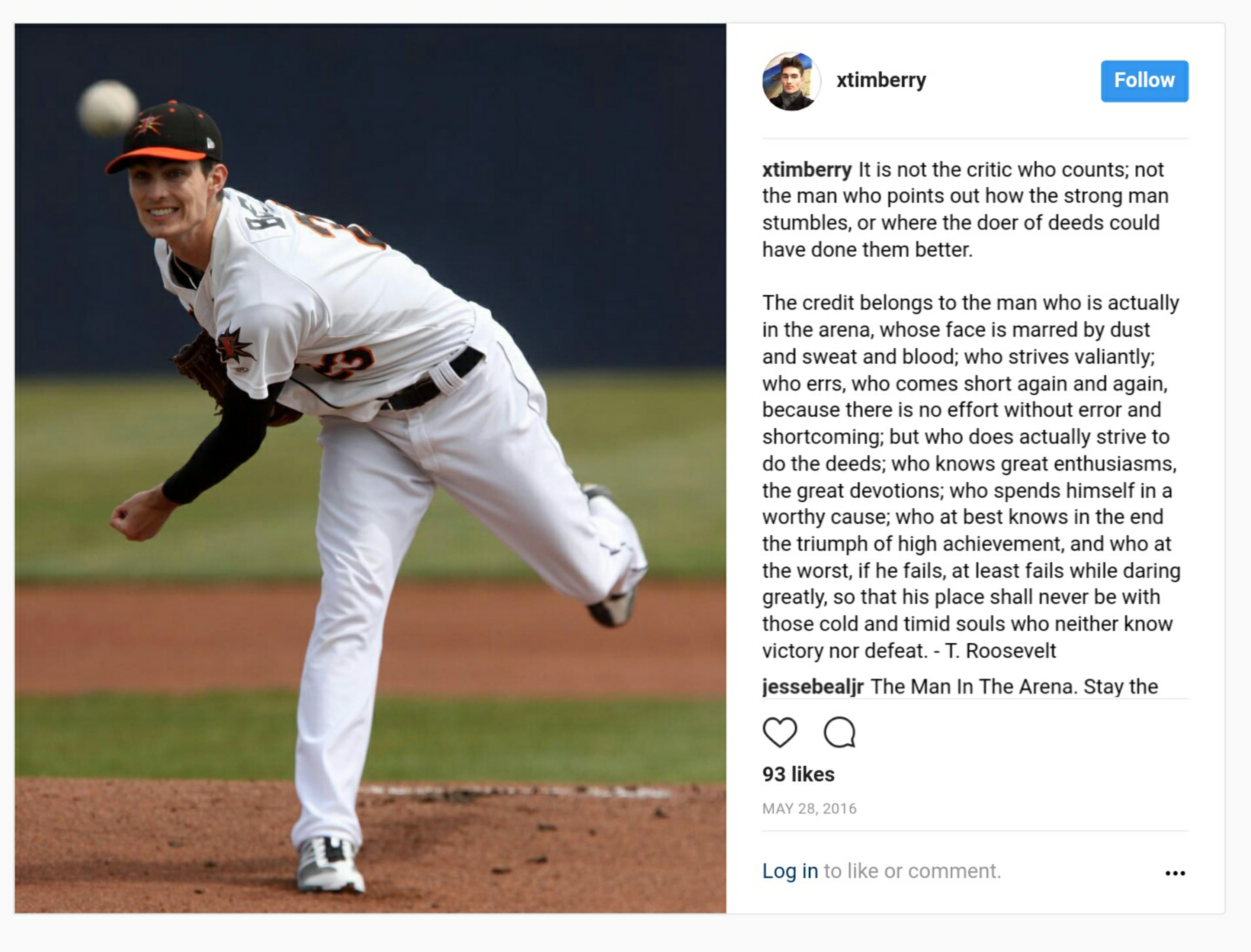 "You can't listen to or pay attention to what everybody else thinks about the guy that's actually in the arena, competing," Berry said. "The quote stuck with me. I saw it on the wall in the weight room in Baltimore in 2014 when I was up there. I've had that quote around ever since. … I focused on that as a way to weather the storm and to get through those tough times and take something from it. I needed to go through those struggles to learn who I am as a pitcher."
It goes without saying, according to a 2014 report by MLB.com, that only 1.2 percent of players drafted in the 50th round make an appearance at the major league level. So, you're saying there's a chance? As Jim Carey starring as Lloyd Christmas from Dumb and Dumber would say. Of course, there's a chance, even with his prospect status long gone.
Bowie is currently in the thicket of a playoff hunt, but after that, Berry could be a relief option in Baltimore sooner than later.
First of all, room has to be made. All-Star relievers Zach Britton and Brad Brach, along with Darren O'Day, are on the trading block and could be moved before next Monday's trade deadline. Secondly, Berry eats up lefties, as left-handed batters are hitting .213 against him this year. For now, Berry will enjoy the moment as if baseball is no longer his occupation tomorrow, like what happened just six months ago.
"I have no idea what's going to happen as far as things with the Orioles, or what's going to happen in the future," Berry said. "I don't get too focused on that. I keep that where it belongs. I can definitely visualize it much clearer now than I could in the past because I feel like I figured out who I am on the mound. I know exactly what my strength is and I know how to stick to it and compete.
"I feel like I can see it. But for now, I'm focusing on who I am today. … I've enjoyed this year more than any other year in my career. I think that's a combination of things: Going through struggles, finding out who I am as a pitcher and, most importantly, competing."