Josh Richards (right) and crew chief Anthony Burroughs (left) look to make gains at Hagerstown Speedway this Saturday. Photo by Heath Lawson.
After leaving Best Performance Motorsports for Clint Bowyer Racing this season, Josh Richards is hoping to make purposeful gains Saturday at Hagerstown Speedway, a place the five-time national touring champion is fondly familiar of.

The Shinnston, W.Va., native grew up racing at the flat, half-mile oval and has seven career wins at the track. Saturday's Stanley Schtrompf will be the 13th race under his new team, as Richards sits fifth in the LOLMDS points standings amid the adjustment from Chevy from Ford and a new workplace.

"You get that home type feeling [at Hagerstown Speedway]," Richards said in a recent phone interview. "I ran so much there growing up over the years. … Anytime I'm in that area, racing [Hagerstown], it's just a lot of fun. Whether if it's all the people at the tracks, it just brings a lot of memories back. You're able to kind of relive those and make new ones."

Even though Richards has plenty of experience at the track, he's learned to dim expectations in Hub City. Last year, Richards was fourth in the B-Main to barely avoid a provisional for the feature, where he salvaged a 13th-place finish.

"I have no expectations other than you don't know what to expect," Richards said. "That's one of those places you can roll in and be really good, and other days it makes you feel bad about yourself. That's what makes [Hagerstown] special. It's a really tough track."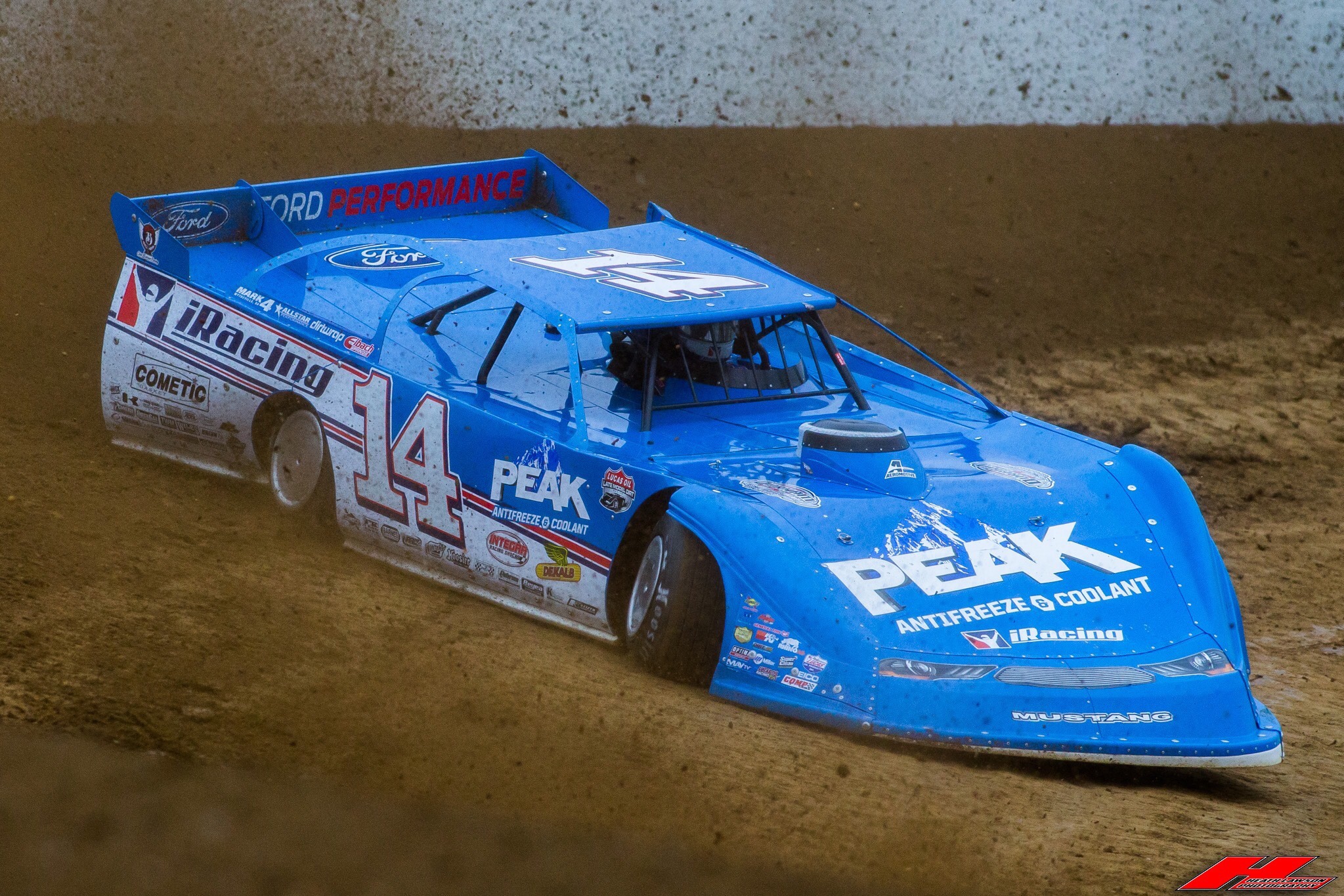 "Hagerstown is one of the most disciplining tracks we go to," Richards said. "It really helped me a lot as a driver growing up. A lot of tracks we go to don't use that much braking. We go to bigger, faster tracks, but at [Hagerstown] you have to be very disciplined corner entry."

Through 12 races, Richards sits fifth in the standings — 375 points behind current leader Jonathan Davenport — with three podium finishes and four top-sixes. On Thursday night, Richards was the quick-time recipient in the LOLMDS race at Atomic Speedway in Ohio, but a broken shock in the feature on Lap 22 of 50 foiled a promising night.

Richards hopes to park it in Victory Lane at Hagerstown Speedway for the first time since 2011 on Saturday night.

"We've had a decent start to the year," Richards said. "I'm happy with my team. I'm really happy with my crew; happy with my guys and everything. We're just trying to get it all lined up.

"I feel like the year we've had so far, it's been in the middle of getting our equipment situated out with some engines and some different things that are quite a bit different than what I'm used to running. I feel like we're getting that ironed out."